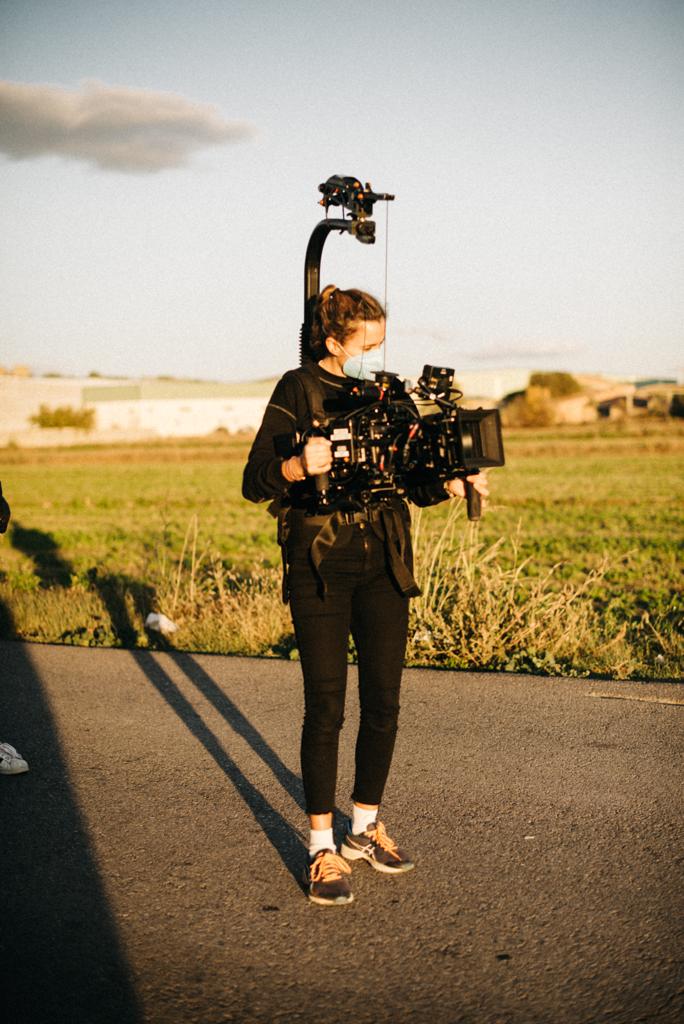 Andrea is a cinematographer born and raised between Barcelona and Valencia, Spain. She graduated as a DOP at ESCAC in 2017, although she had been learning how films are done since she was 6 years old. By age of 15 she went to High School in Wichita (Kansas, USA) with 5 different cameras and started filming her first documentaries.
Though camera and light, she found the essential tools to express ideas and feelings, but especially, to dig inside the viewers' emotions. She finds balance and inspiration photographing different forms of narrative, documentaries, music videos, and commercials. Each discipline asks for a different approach, and combining them is a creative challenge and a boost to improvement.She also loves meeting people to work with that inspire her, that are willing to learn from the surroundings and share her passion of blending narrative and sensitivity. Andrea is enthusiastic and admires teamwork. She believes that creating a good environment is key to bring up people's potential.
A young, yet experienced cinematographer, Andrea is excited to launch into the world on new filming adventures. Many exciting projects are to come this 2023.
andrea.mezquida@gmail.com
(+34) 615 091 410